Our leadership team has decades of experience in the energy and climate space.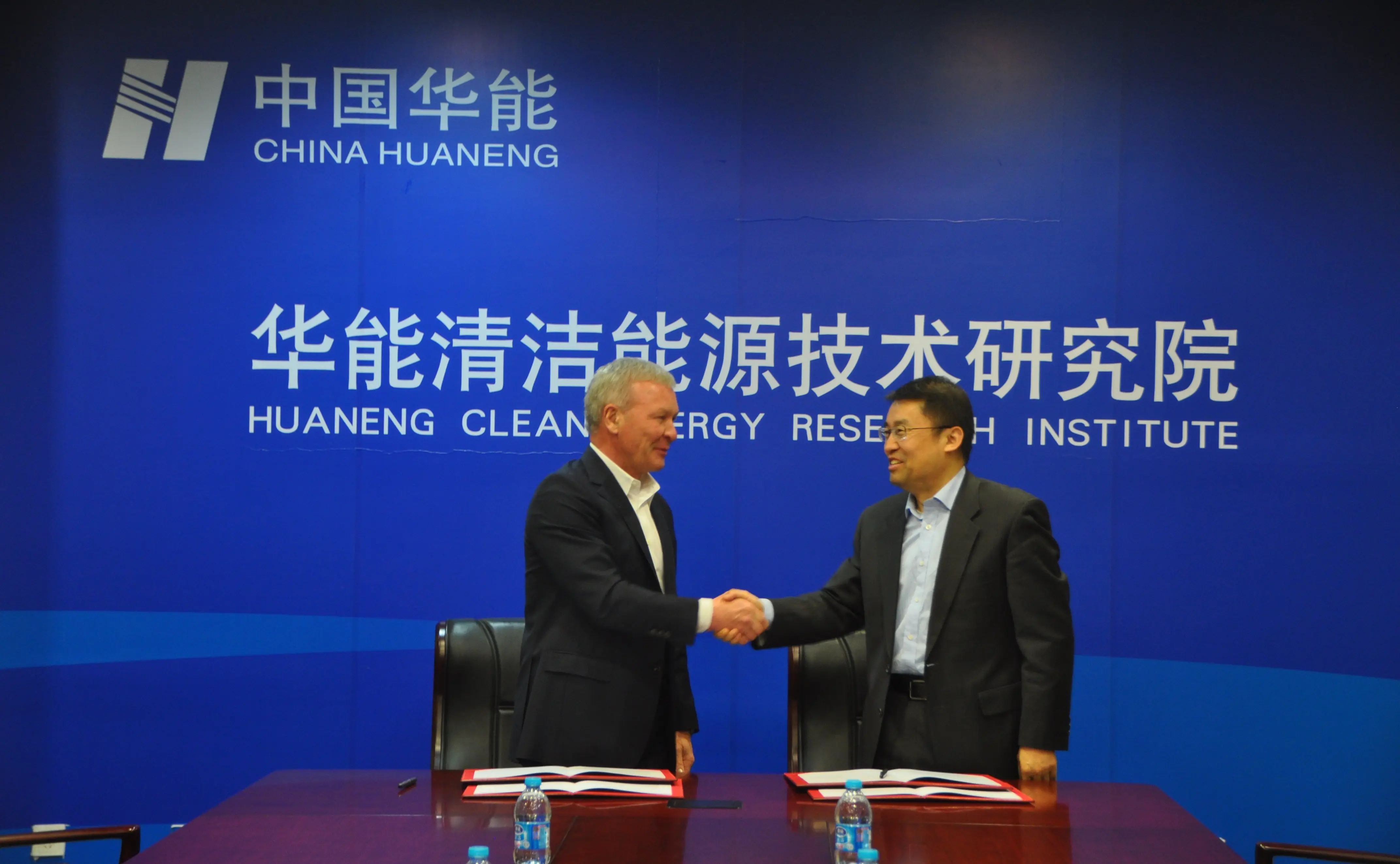 Theodore (Ted) Venners is an entrepreneur. He was born in Germany, began his energy career in 1978 when he and his partner formed Ft. Union Coal Mine near Gillette, Wyoming in the United States, which he sold to TOTAL Petroleum of France. Ted has worked with SRI International on various clean burning technologies. He also owned and operated oil, gas and pipeline companies for almost two decades.

Ted uses his substantial experience in the coal, oil and gas industries within China, the US and beyond. Now specializing in commercial clean energy technologies and carbon trading. Since that time, Ted has gone on to be an innovator in the alternative energy industry.

Ted served as Chairman of C-Lock Technologies, which calculates and measures carbon emissions to create carbon credits. Recognized for his leadership in the energy industry, Ted was appointed by President Ronald Reagan as a Charter Member of the National Coal Council, which advised the Secretary of Energy for eight years. He has been a guest speaker at many conferences around the world on clean energy carbon trading and corporate sustainability. During the Clinton administration, he served on the Sustainable Cities Initiative where he proposed Kaliningrad as the select city and worked on rehabilitating its district heating system.

His early career was as executive assistant to the Governor of South Dakota followed by a successful real estate development company. Ted spends time between the US, Vancouver Canada, and China.
Dr. S. Ming Sung advises the United States Clean Air Task Force's (CATF) efforts to accelerate the deployment of low-carbon energy technologies, helping CATF build partnerships between innovative companies in China and the West. The clean energy joint ventures that Ming has facilitated since 2008 include a range of key US and Chinese companies and institutions, including Duke Energy, Future Fuels, China Huaneng Group, Thermal Power Research Institute, and ENN Group.

Ming's experience in the energy and IT industries extends over four decades. His experience also includes working for a number of the world's leading companies and institutions, including Shell (where he spent 25 years), AspenTech, XinAo Group (now ENN Group), BASF, Monsanto, and ERDA's coal conversion program. His experience covers management, engineering, operations, and marketing in coal, oil, chemicals and related areas.

Ming earned his B.S. and M.S. degrees in Chemical and Petroleum Refining Engineering from the Colorado School of Mines. He did Ph.D. research in asphalt rheology at the University of Florida.
Stan Kolar has more than 30 years of experience in global climate change, energy, and energy efficiency policy and project development.

He was the manager in the development of the world's first carbon emissions trade, the Joint Implementation project under the UNFCCC in the Decin district heating plant in the Czech Republic. Since then, he has helped to develop many other renewable energy projects around the world.

Stan participated in the original studies that formed the basis for the EU emissions trading scheme. He also established carbon asset management and carbon trading companies. He has traded carbon on world markets since the market's inception. He is co-author of the ISO 14064 standard on greenhouse gas emissions quantification, monitoring, and reporting.

Stan is leading GreenCert™'s drive to develop new products. He received his B.S. in Economics from the School of Foreign Service at Georgetown University in 1988.
Michael Tse previously worked at the Asian Development Bank, stationed in many Asian countries.

Michael has extensive experience in the Hong Kong capital market. He successfully led listed companies including Asia Aluminum Holdings, Green Global Resources, and North Asia Resources Limited. He held positions such as Chairman, CEO and Executive Director of these companies.

Michael is currently the CEO & Executive Director of Green Leader Holdings, developing a fully integrated cassava processing project in Cambodia. The project is fully supported by the Cambodian government and the United Nations Development Programme, falling in line with China's Belt and Road Initiative.

Michael holds a B.S. in Biological Sciences from the University of California, Berkeley, and an M.B.A degree from the University of San Francisco.


Ronnie serves as Business Development Vice President for GreenCert and the General Manager of Asia Carbon Energy Consulting (Beijing) Co., Ltd.

Ronnie has over ten years of experience in energy market research and technology scouting. As the Founder of Asia Carbon Energy Consulting (Beijing) Co., Ltd., he serves China and global energy and technology companies and institutes with business development consulting, R&D intelligence, collaboration resources and platforms in advanced fossil fuel technologies areas, including gas turbine, Carbon Capture Utilization and Storage (CCUS), and 700°C A-USC. He is also the initiator of international conferences in these areas, helping over 3000 global industry peers connect.

He has successfully assisted in several task forces and meetings in energy sector under bilateral and multilateral programs, such as the US-China Clean Energy Research Center (CERC), the US Department of Energy- China NDRC CCUS Program, the US Department of Energy-China NEA Exchange Program, the Clean Air Task Force Capacity Building Program (China), and the Global CCS Institute-China National Development and Reform Commission Collaboration.

Ronnie earned his Master's Degree at Loughborough University in the UK, and has a Bachelor's Degree in Mechanical Engineering. He understands both the Chinese and Western business culture and environment.
Paul has over two decades of experience in the analysis, design and development of sophisticated business information systems, employing diverse technologies across all major business domains, including health and science, telecommunications, engineering, environment, finance, federal, provincial and local government, oil and gas, defense and education/training.

Paul is an expert in the application of advanced systems design and development methodologies for Business Information System projects, with a strong emphasis on prototyping and component reuse. His project roles have included Project Manager, Business Analyst, System Analyst, Technical Team Lead and System Analyst/Developer.

Paul is the CEO and Co-Founder of Templates 4 Business, Inc., prior to which he served in a senior consulting position with Oracle Corporation Canada. He obtained a Master's Degree in Applied Computing Technology and also a Master's Degree in Technological Economics.